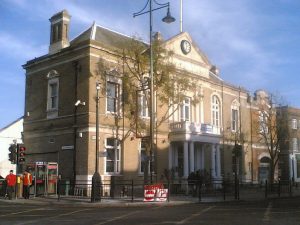 A separate campaign is underway to save Southall Town Hall which the Council wants to offload to a faith group on a 250 year lease. Southall Town Hall has long associations with the history and development of Southall and its communities. It is now the last remaining public building in the town and serves as a busy hub hosting local organisations and businesses who provide vital services to the Southall community. All will be displaced if the disposal proceeds.
Local groups who use the building as a meeting place want it to continue to work for all Southall residents. They argue it is a community asset that must be available to everybody regardless of their ethnicity, religion or nationality. A legal challenge has been submitted that contests the planned disposal.
See the Campaign Facebook page for further information.